Digital Magazines: Moving from Zinio to RB Digital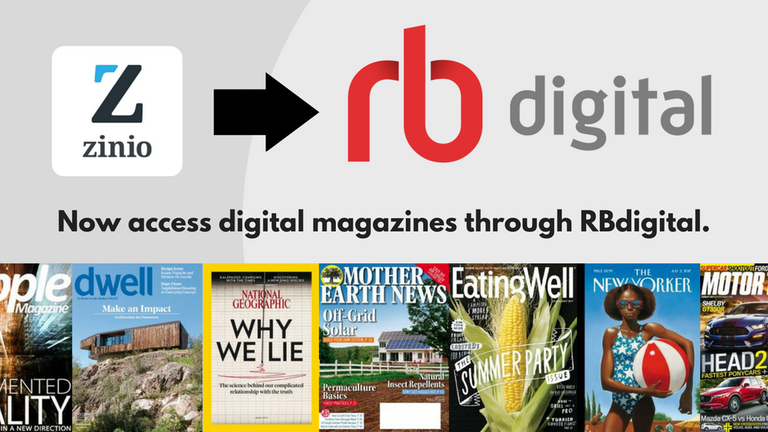 For current Zinio users, and all MCLS patrons interested in digital magazines, there is a new app in town. The new RBdigital app is available now!
Switching is easy. All you need to do is download the free RBdigital app from your app store of choice and then log in to the new app using the same login information that you used in the Zinio app. And that's it.
For first time users, once you download the app, all you will need is your MCLS Library Card.
If you already have checked out magazines in Zinio they automatically transfer to the RBdigital app. You will have to re-download titles but other than that there isn't anything else that you need to do.
You can search for and check out new issues or magazines right in the app (as opposed to being rerouted to a browser window like in the old app).
For those of you reeling from the sudden change, don't worry, you have plenty of time to adjust to the idea before you make the switch. The Zinio for Libraries app will still be up and running for a couple of months before it is phased out in favor of the new app.
Click here to access the RB Digital catalog.
Have Questions?
Let us know if you have any questions or would like any Tech Help. We offer one-on-one technology training sessions and classroom visits.
Call: 740-453-0391, x150
Or use the following form: