Text "

zartz

" to "

51555

" to stay up-to-date with the Zanesville Arts scene with ZARTZ text notifications.
Step-by-step instructions below.
1.Start by opening your text messaging app and open a new message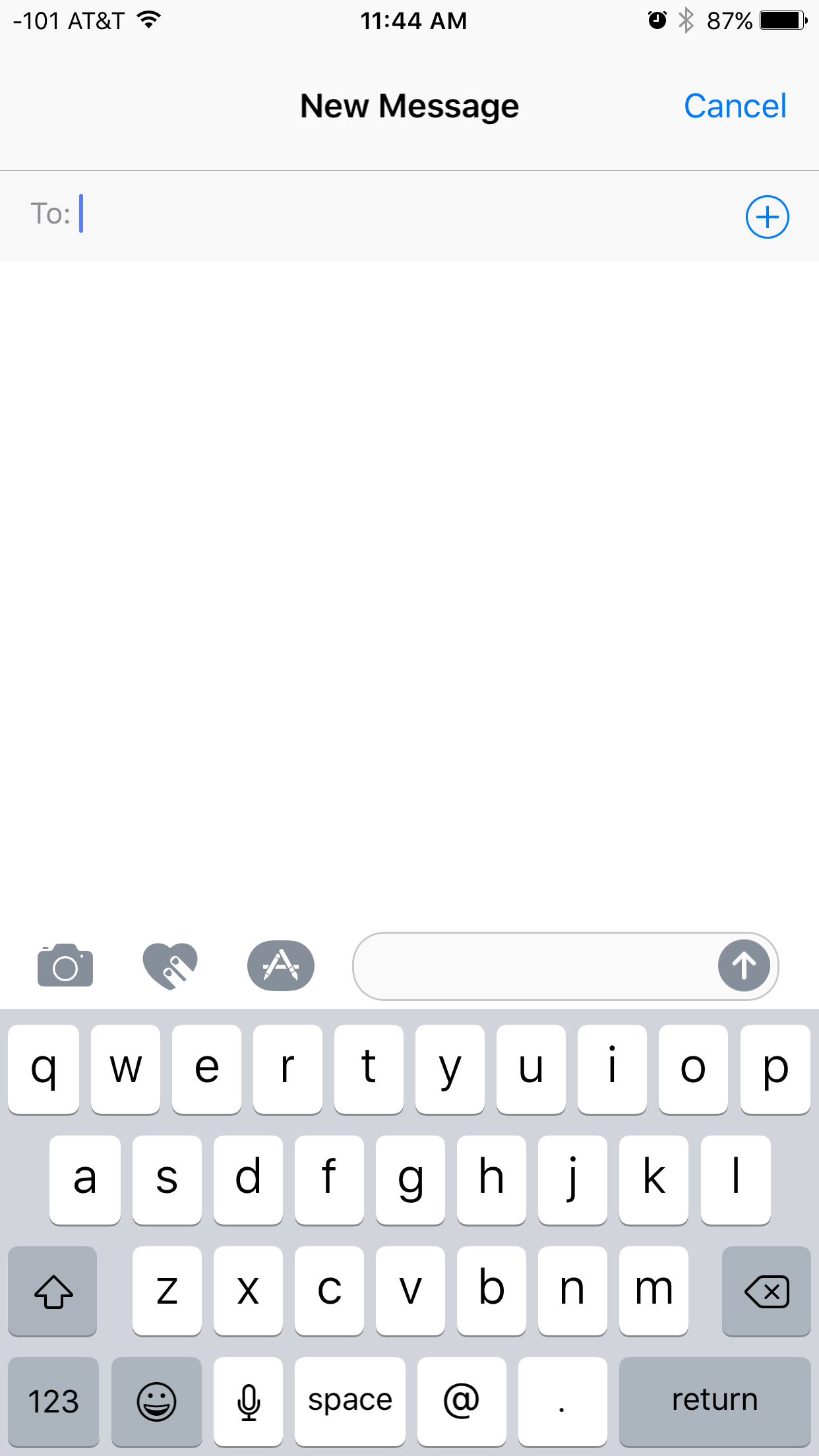 2. Instead of a contact name or a full phone number enter "51555" as the recipient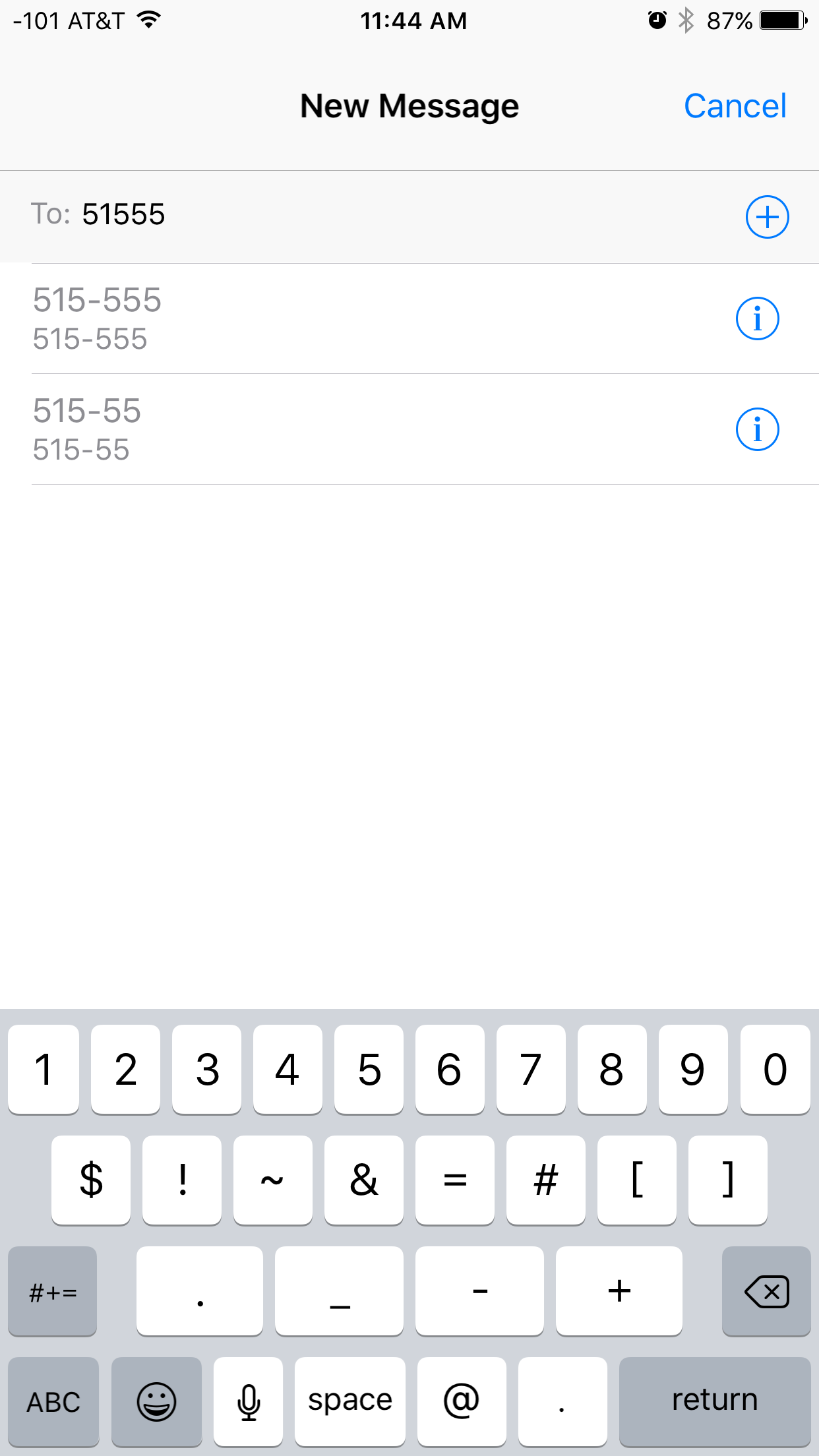 3. Then type "zartz" as the message of the text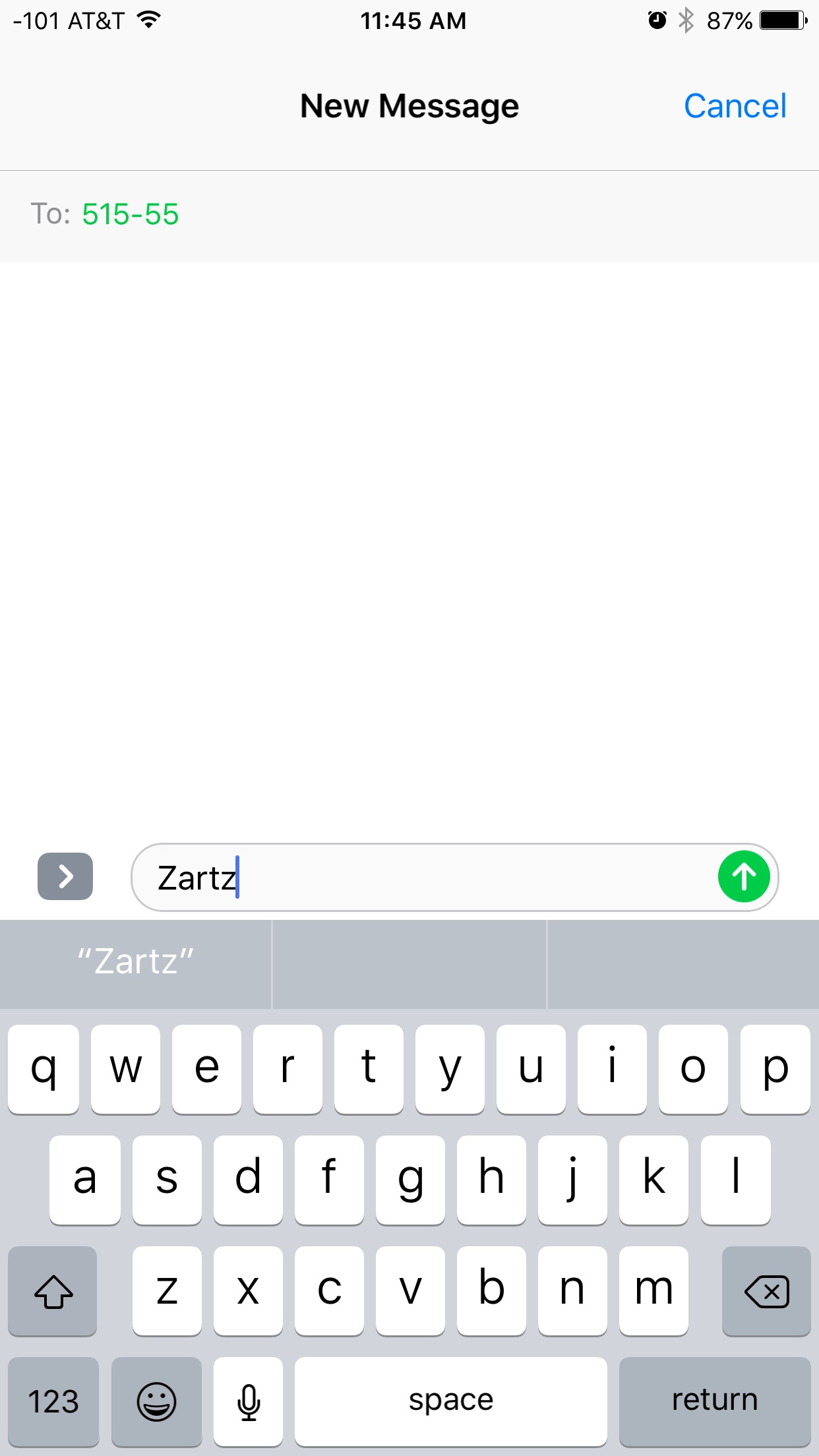 4. You should receive a confirmation text message from Zartz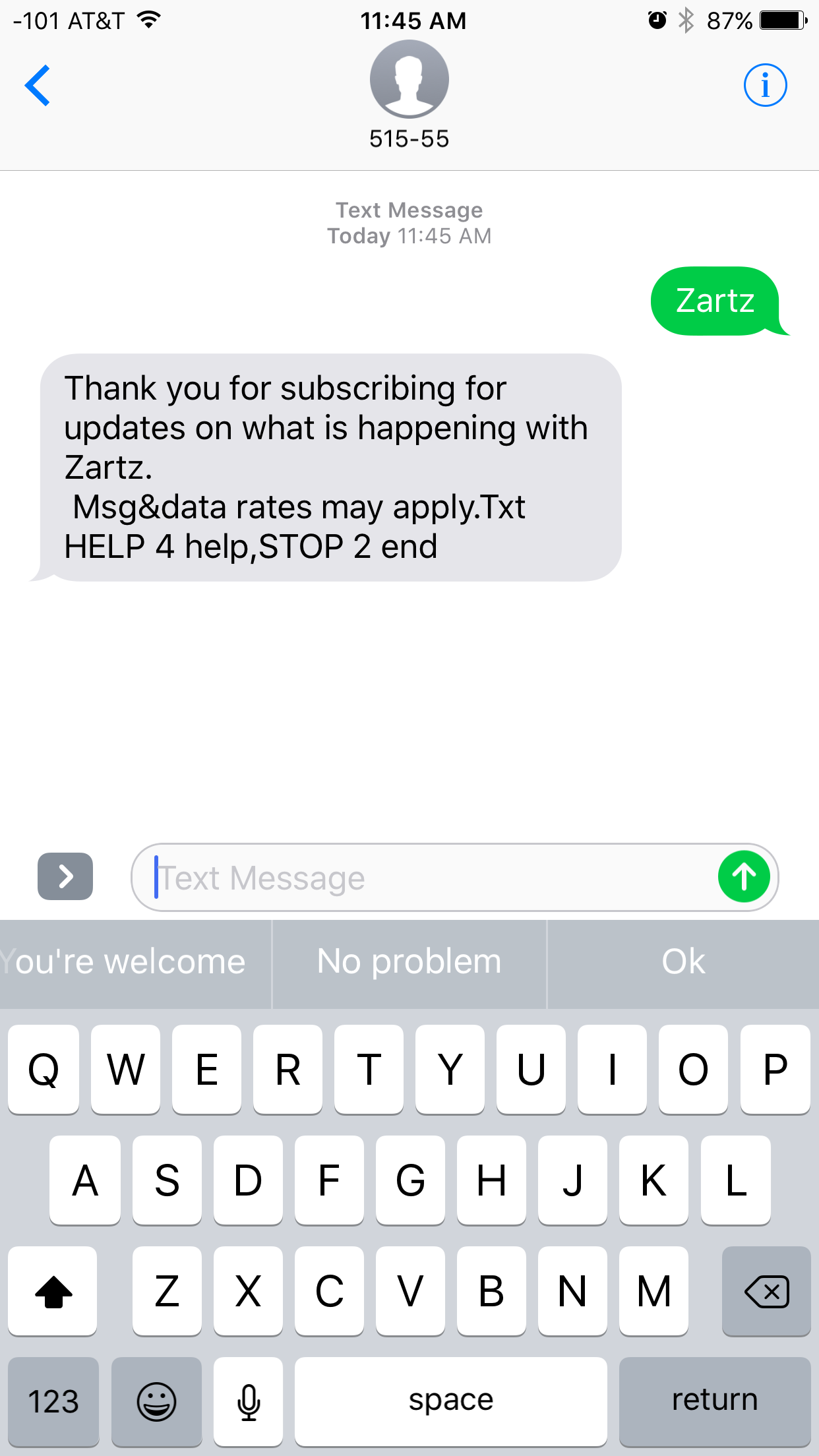 You are now officially connected and will receive text messages from Zartz about upcoming events in the community!
If you had trouble signing up for the Zartz messaging service please call 740-453-0391 x150 for further assistance.